Are you thinking about moving to Australia? If so, you're in for a fantastic adventure!
As someone who has relocated people all over Australia, I can tell you that it's a wonderful country to live in. But before you make the move, there are a few things you need to know.
I've put together this list of 106 tips for moving to Australia! Whether moving permanently or relocating for work Down Under, these tips will help make your experience smoother and more enjoyable. So read on – and bon voyage!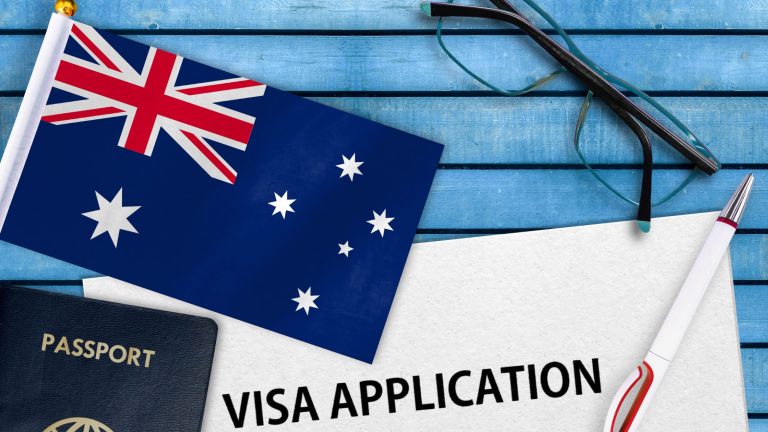 1. You should deal directly with a registered MARA agent. Some large immigration companies only have one MARA agent but many admin people. You won't get the best advice from the latter, so deal directly with a MARA agent.
2. Begin your visa application process by finding a MARA agent. You can find a complete list of MARA agents where you can be assessed on your skills and eligibility for a visa.
Personnel Relocations has a list of trusted agents, each specialising in their respective fields. Message us if you'd like us to introduce you.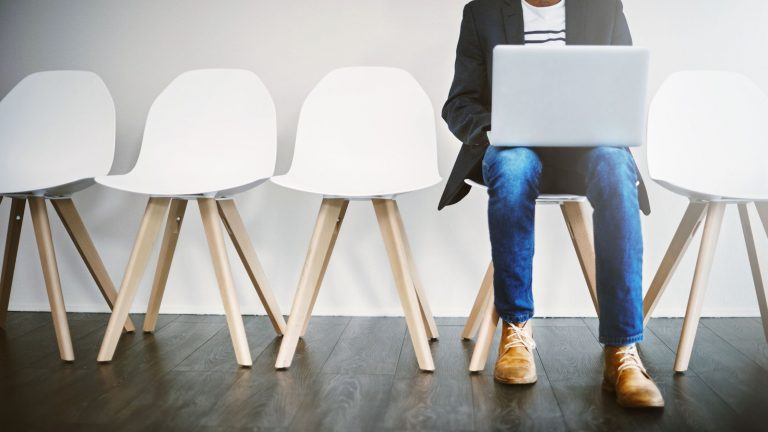 3. There's no exact Australian resume or CV format. But keep it to no more than two pages. You must have keywords to explain your experience. Also, it is called a resume, not a CV, in Australia.
4. Do not share personal information on your resume, such as date of birth, marital status or number of dependents.
5. Have confidence. You, the new arrival, do not need to arrive here with your hat in your hand. There are many, many attributes you bring with you. The trick is to know when to pull them out. Know when it is appropriate to be confident and when to watch from the sidelines, but never feel like you are less.
6. Over 80% of Australians volunteer; it is an excellent way for newcomers to build confidence. It also
gives you the local experience

builds your network

teaches you local etiquette and "on-the-ground" learning

harnesses your interview skills and role-plays business etiquette

looks great on your resume that you, as a new arrival, are already giving back
7. Keep recruiters warm. It's one of the secrets to dealing with recruitment agencies. Make contact with them regularly. Email to say "Hello". You're just trying to be on top of their mind. So it could be just a call every couple of weeks or an email to say, "How's your week going?" "What's the weather like?" Don't spam them!
8. Choose a specialist. Find a recruitment agency that deals with the industry you want to work in and only deals with specialists rather than someone who is a generalist recruiter.
9. Practise effective communication. With proper communication, we can express ourselves, and we can also be able to be understood. You want to be genuine but not annoying.
10. Good industries to look for jobs: finance, healthcare, pharmaceuticals, IT and cybersecurity.
11. LinkedIn is widely used in Australia. Use it to your advantage. Update your profile and connect with like-minded people. 
12. Make ten quality applications instead of going for as many companies as possible—quality over quantity matters.
13. Don't give up.  Keep connecting with people, and make friends before you ask for favours.
14. Fortune favours the brave. You will do well if you are willing to take the extra step. (Speaking of extra step, our top tips can help.)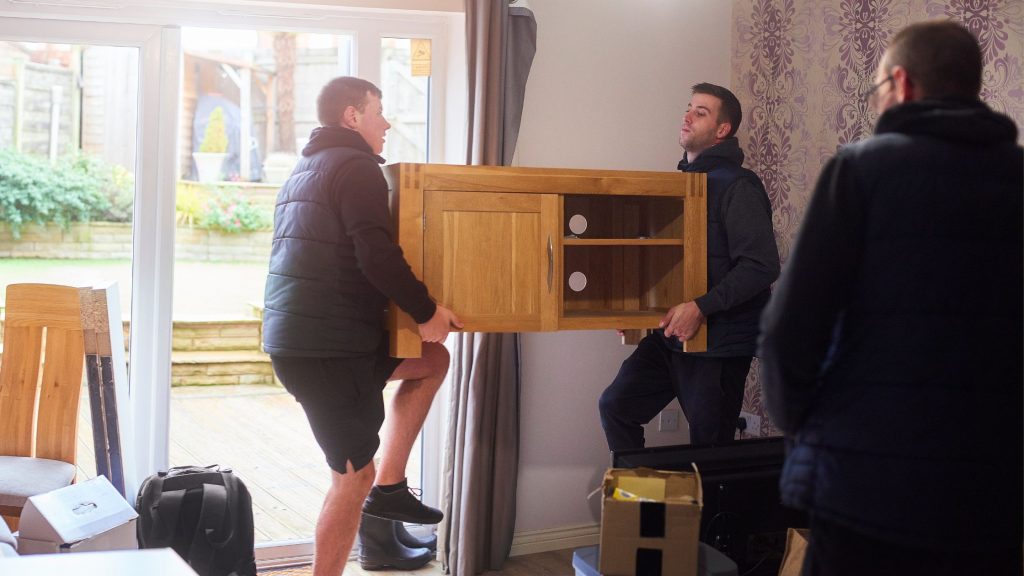 15. Accredited removalists cost more because organisations like FIDI audit their service, vehicle, training and other aspects. So you have peace of mind.
16. Try to work with removalists who have offices in both your departure and arrival cities to ease paperwork transfers.
17. Many things influence a quote, and each relocation is different. The costs are driven by 
                   a. home access (both uplift and delivery)
                   b. distance to port
                   c. packing requirements (crates for TV or art)
                   d. overland transport option to the port
18. Obtain removalist quotes in advance. Removalists bump their prices when the demand is higher. If they inspect and book in advance, they will still be hungry for your business, so they quote more competitively. 
19. Don't compare the price of an accredited removalist with someone who isn't. 
20. Set up boxes around the house to help you sort out your home more quickly:
                    a. for packing
                    b. rubbish/recycle
                    c. donations 
                    d. returns
21. Organise post and payments – if you are still receiving paper bills, get out a shoebox and start storing them in there, so you have them handy when you come to cancel accounts and close them. If you are receiving e-bills, create a folder for ACCOUNTS TO CLOSE in your emails.
22. While you are in your emails, start unsubscribing from all those emails you will no longer need after your relocation to Australia.
23. Download helpful apps: Evernote, Google Docs or other planning and prioritising apps are what you need the most.
24. Measure everything. Measure your furniture – or at least make a list of what you have in each room. This will be handy, especially if you are downsizing to live in Australia and are unsure whether the dining table will fit horizontally or the bed frame height will get through the front door or sit under a window. Measuring furniture and drawing a plan for each room is an excellent job for children.
25. Organise childcare and pet care for packing day. It is only fun having the children around for about the first hour on moving day. It's all happy and exciting to see the truck arrive. The first furniture being wrapped up like presents, then, after that, it is all a drain on your brain. For pets, not even the first hour is fun. Despite your early thoughts that it will be ok (It won't!), I highly recommend arranging out-of-house care for children and pets. The removalists will ask questions, the children are asking questions, the phone is ringing, hunger pains are groaning…you get the picture. 
26. Hide the kettle from removalists and your packed lunch. You need them, or you will be hungry!
27. Take out the trash. I have had a client receive their wrapped dustbin and 4-month-old rubbish inside!
28. Take your passport and any other important information and put it in your bag away from the packing team before packing. I often would throw a blanket over my suitcases with a sign, DO NO TOUCH.
29. Check the rules on what you can and cannot take in different states, not just Australia-wide. Western Australia, in particular, has serious rules surrounding food, religious items, books, electronics, pornography and just about anything else.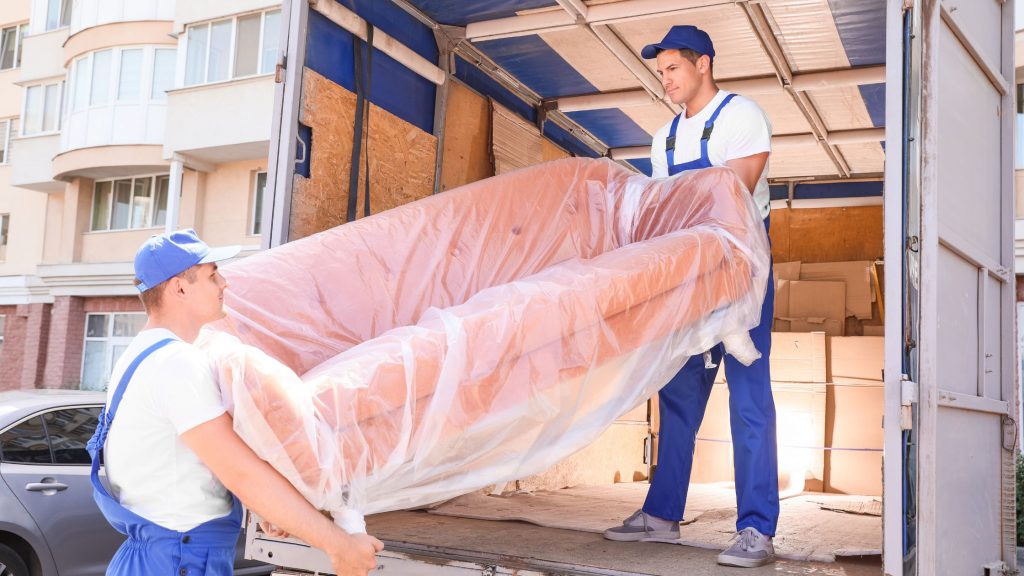 30. You can rent furniture in Australia. It can be costly, but still cheaper than being in a hotel for weeks. There's a tipping point of when it becomes cost-effective and when it's not. The longer you hire the furniture, the cheaper it gets, but there are also installation fees, so if you only need it for a short period, it might not be worthwhile.
31. Want to save money on furniture and be kind to the environment, then buy used furniture on Facebook Marketplace, Upcycle or Gumtree.
32. There are many online stores where you can purchase furniture for delivery; some deliver the same day you buy them.
33. Choosing air freight or unaccompanied luggage is a good way to send extra luggage that arrives with you. This way, you can include linen, towels and first-night essentials.
34. If you share a container, be sure that the removals company is very active in Australia. Otherwise, they will take too long to fill the container and get on a boat. 
35. Pianos and other large furniture items, such as king beds with a single base, may not fit in an Australian home.
36. Ensure all wood is treated or painted. Think of pine cones that might be in your Christmas decorations.
37. Include overland transport and port delays in your estimation. Removalists could quote six to eight weeks. That's generally only the time that it's actually at sea. It's not the time travelling down to the port, loading the vessel, and offloading on the other port side. It is usually at least two weeks on either side at either port.
38. Things you should not bring: 
                   a. dishwasher- most rentals have them
                   b. bookcases – they take up container space and are cheaper to replace
                   c. children's car seats – must be Australian Bureau of Standards-approved
                   d. Beds–bed sizes here are very different
                   e. 10-seater dining room table – or anything too big
                    f. curtains and blinds–they are offered in most rentals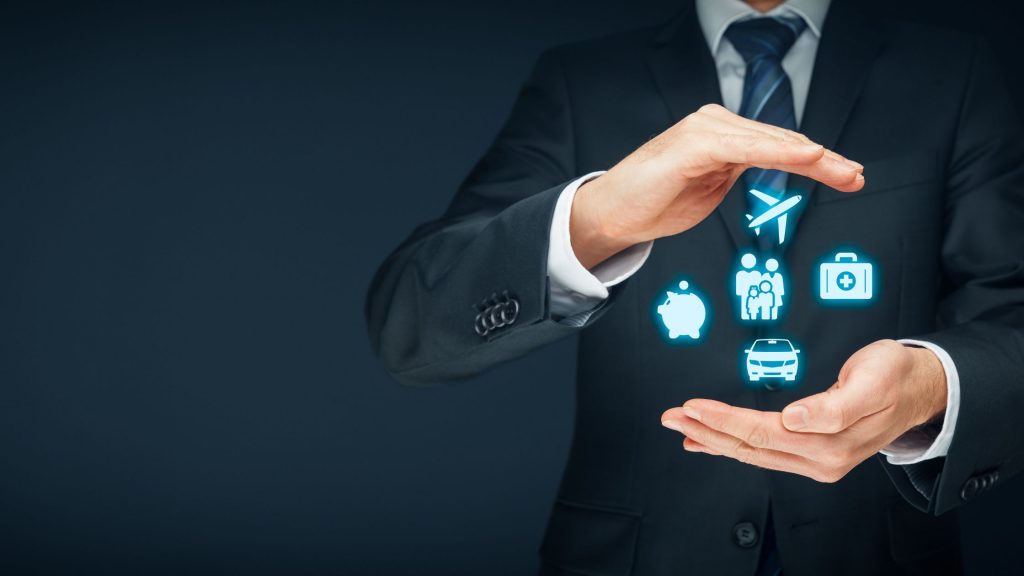 39. Removals Insurance is usually 3% and shouldn't be more than 4.5%. 
40. When you receive your initial removalist quotes, they will have the total at the bottom. However, that will NOT include your insurance because insurance is based on the value you place on your items – which you would not have supplied at this early stage. So if you are comparing prices, comparing this could make a big difference.
41. Your shipping insurance does not cover jewellery. So please make sure it's included under your travel insurance.
42. Removalists often only offer a blanket cover. Ask if you can itemise. It often works out cheaper, and even though it takes you more time, it is usually a worthwhile investment.
43. Australian landlords are responsible for insuring the home. You, as a renter, only need to insure your personal effects. Home and content insurance are different. 
44. We highly recommend adding Ambulance cover to your health Insurance and windscreen cover to your car insurance.
Saving money on your move to Australia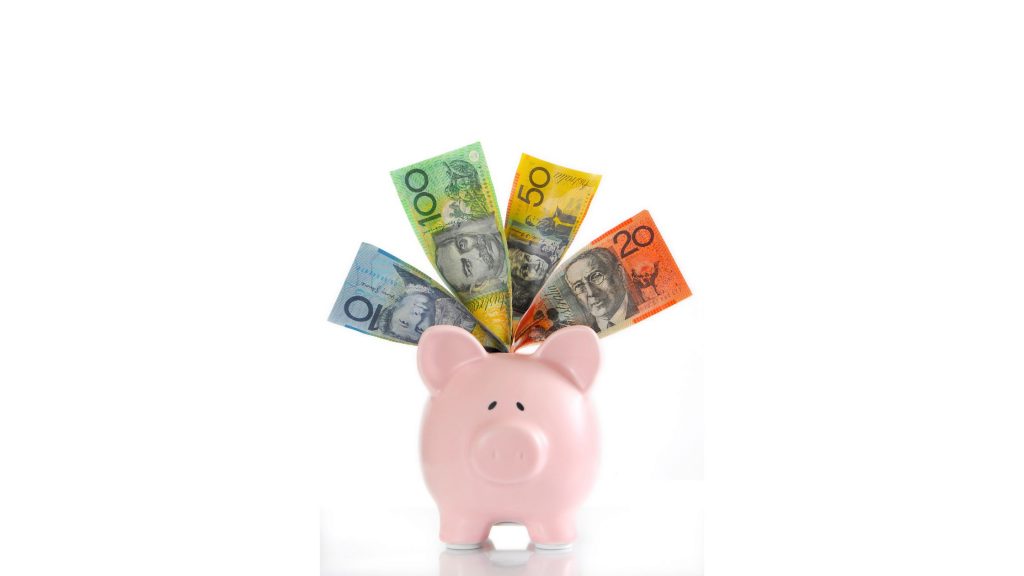 45. To get the best exchange rate, don't leave it till the last minute when you're about to arrive in Australia. Start looking for forex companies a year out.
46. Hiring a relocation agent can help you save $$$$ on your move because you eliminate or reduce the need for temporary accommodation upon arrival and other hidden costs associated with Australian relocation.
47. Be mindful of the first month's expenses and budget for them. You will eat out a lot, buy petrol if you are driving to rental inspections, and let's remember that first shop for all the basics you need in the pantry. 
48. Go for second-hand uniforms via Facebook Marketplace or Gumtree and shop at op shops or do pavement shopping for used furniture.
Securing a rental home in Australia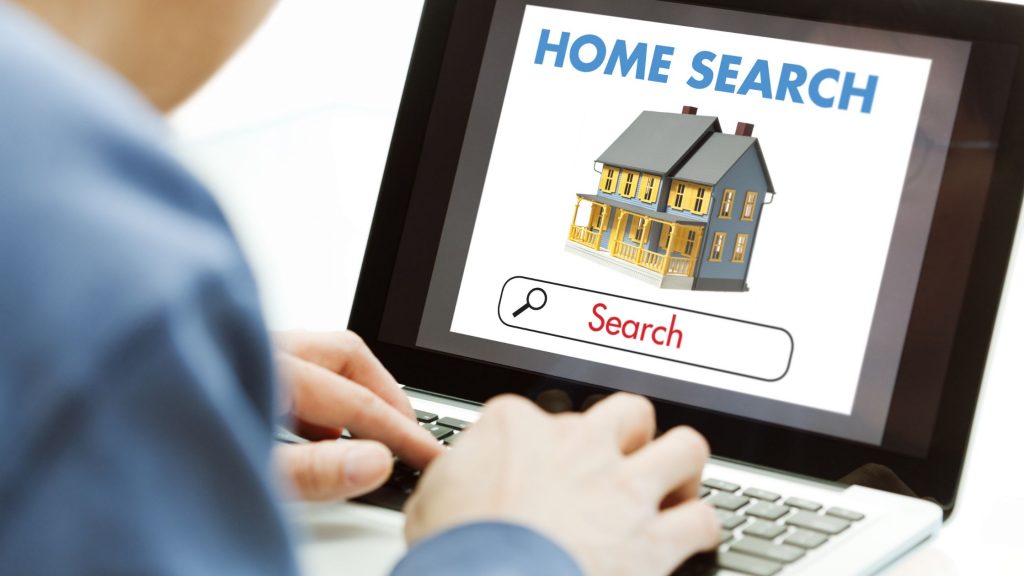 49. More than two weeks are needed to secure a home! 
50. Real estate agents won't call or email references abroad, mainly if their time zones differ. So have your reference letters ready. And if you can find a local reference, that would be much better.
51. Moving in December and January is extra challenging. This is because the end of the year in Australia is our summer holidays, locals are not moving and estate agents are short-staffed.
52. December/January is the high season for everything, so costs are around 30-40% higher than usual. Hotels, removalists, car hire, just about everything you need.
53. The rental process is mostly automated and swift. You only get one chance to make the correct application for a home.
54. Homes advertised for longer than three weeks are probably problematic. 
55. 90% of homes will have
                  a. a dishwasher (unless you're looking at a tiny apartment in a low price range)
                  b. all the curtains and blinds
                  c. stove/cooktop and oven
                  d. carpets or wooden floors (or something similar); you're not going to have bare concrete
56. In Victoria, there's a law that each home should have heating and a toilet on each level.
57. Local infrastructure has a direct impact on the rental price.  You can not merely compare the bricks and mortar home; you must know and understand what lifestyle you are paying for in the suburb too.
58. Don't conceal financial stability. This is one of the many rental application mistakes you can make. Many new arrivals are nervous about uploading this information or feel it is too personal to show. The estate agent needs to evaluate if you can afford the rent and what risk there might be in offering you the home. 
59. Apply for rentals right away. Australians love the saying "First in, best dressed", which equates to "the first application in that is complete and looks good". In the example of applications, the landlord usually shortlists the first application in as long as it is completed correctly. This is why all our clients have their rental applications ready before we even start inspecting homes. It can take one hour to a maximum of three days to approve a rental application, so if you take your time, you will lose out. 
60. Use the right rental application platform. A rental property in Australia can use the following platforms: Ignite, Snug, 2Apply and many more. The application process is very automated. When you apply, you MUST apply on the platform the agent is working on.
61. No need to negotiate on the rental property price. Rental properties in Australia are very fair about the price they ask. The market moves too quickly for them not to price a home correctly. Generally, you can not negotiate the rental price – well, you could, but if another prospective tenant has offered the asking price, they will be shortlisted ahead of you, so chances are you will miss out.
62. Make sure your references respond. When you insert your referee contact details in your application, they are emailed and asked to complete a reference questionnaire.  If your referee does not respond, your application will not arrive in the estate agent's inbox as "complete" – remember, "First in, best dressed".
63. You can get your rental bond back in full if you comply with tenant obligations.
64. Misleading advertising on real estate websites is real. So make sure you know what to check during home inspections.
65. Schooling, safety and accessibility are not enough criteria when choosing a suburb. Lifestyle plays a significant role too6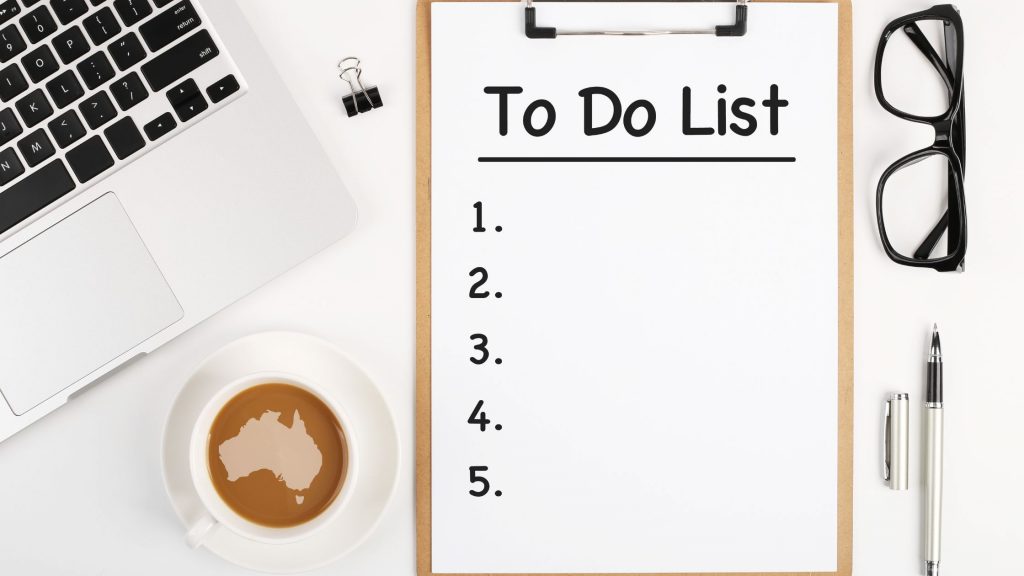 66. Don't underestimate jet lag. It's prevalent but can be so debilitating, especially the first few days when you want to make informed and important decisions. Try not to over-plan things in your first two to three days after arrival. 
67. Have a list of grocery items you need for the first few days when you relocate to Australia. Avoid eating out, as one week of eating out for lunch can easily set you back $500 if you're not too careful.
68. Big supermarkets like Woolworths and Coles have a wide range of ingredients you can choose from. They also deliver, so order ahead.
69. Get your bank account, tax file number and MyGov sorted first.
Networking and Australian culture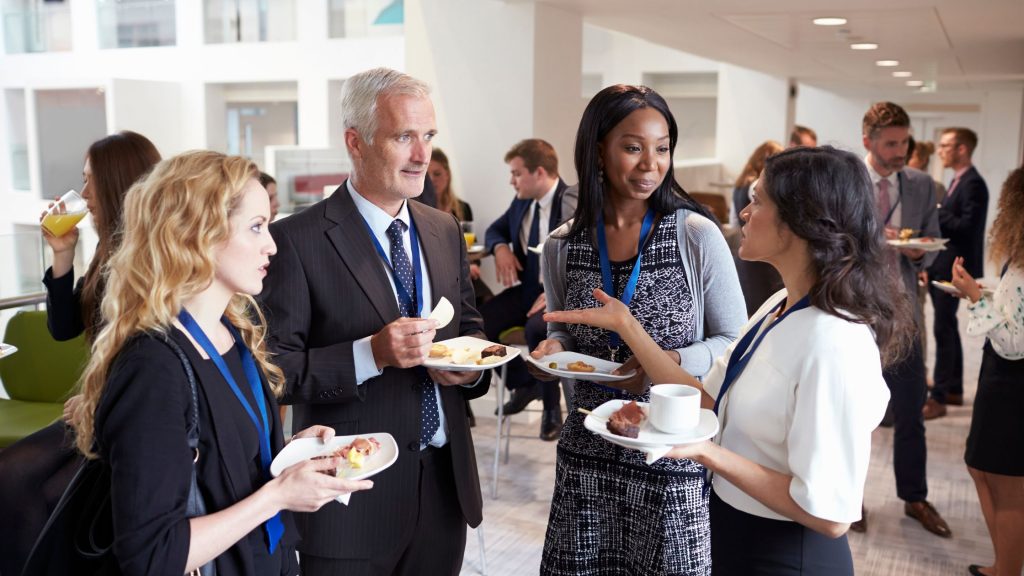 70. Australians are not racists at all. Australians are very welcoming and helpful and have a great sense of mateship, so don't be shy to ask for help or questions.
71. Business or job networking only within your culture is not always helpful. Instead, seek out like-minded people on Linkedin and get a more local perspective on your worth.
72. Small, calm and meaningful connections are great. You don't need to network with many people to start with. Be meaningful. 
73. Don't try to latch onto just one person and drum all your questions into them – spread the load and be sensitive to people's time.
74. Big egos or arrogance won't get you far in Australia. Have you heard of "Tall Poppy Syndrome"? It is alive and well in Australian culture.
75. Relocating is a life event with one of the highest stress ratings, and the long-term effects can be devastating. Community is essential, and I encourage you to find multiple communities. A family community where you can enjoy each other's company and relax on the weekends – call on each other in a time of need.  The business community – Australians socialise within this community, too, and join in.  I always encourage hobbies; this, too, will be another community.  Communities are that trusted space where you can dive deep into solving problems and having meaningful conversations.
76. Let your colleagues know your situation so they can manage their expectations. Not all of them know the challenges of relocating, so it's always good to remind them.
77. Australians are very accepting. Be open and honest. Tell people you are nervous; they will not judge or think less of you. Moving country is no easy feat; they might not relate to that, so explain.
78. Australia is considered a classless society. We do not judge people based on their job status, earning potential or level of work they perform – not even the car they drive. 
79. Don't find a way around workplace rules. It's for everyone's health and safety.
80. If you come across a name you've never heard of, don't offer that person a new "made-up" name. Instead, ask them how to pronounce their name.
81. Do not smoke inside buildings; only smoke outside in designated areas.
82. Always clean up after yourself. 
83. Be adaptable. Think of volunteering to get a local experience.
84. Be Accepting. Australia is very diverse!
85. In Australia, you need to order your coffee like a local.
86. Don't know how to start making friends? Choose a footy team! It works for kids too. You can also enrol in hobbies or volunteering.
87. Aussies do swear a lot. Sorry, so you might need to get a little more comfortable with this.
88. Australia has three mainstreams of schooling: state, semi-private and private.
89. State schools in Australia are zoned. It can be anything from a two-kilometre to five or ten kilometres. The closer to the city you are, the tighter the school zones are. As you move away from the city, your school zones expand. If you're living within a school zone, the school must take your child if it is a state school.
90. Private schools in Australia usually have their own facilities, such as a swimming pool, while state schools typically use the community's pools or athletics tracks.
91. Whether you will pay school fees depends on the state and your visa.
92. A state school is only partially free. You will have to pay for the uniform and bring your own device. There can be a "gardening" or "facilities" fee of about $400.00.
93. When choosing a school in Australia, it's not enough to check the school rankings—factor in school values, school system, subject choices and extracurricular activities too.
Medical system in Australia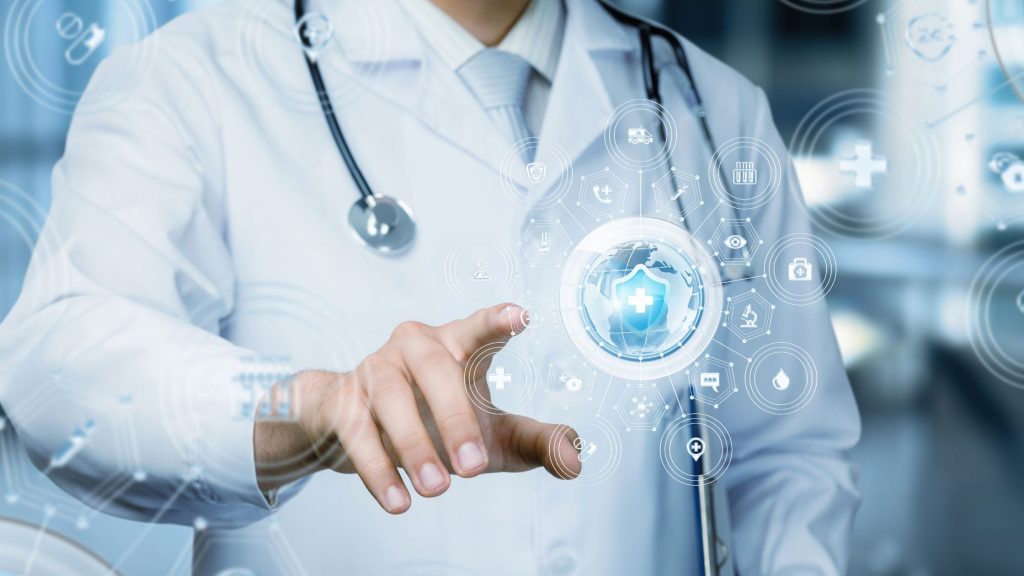 94. The medical system in Australia is excellent. Pharmacies and chemists offer a massive array of medicines and medical supplies.
95. You must consult with a GP first before consulting with a specialist.
96. Medical history is a must. One more before you leave, make sure you secure this from your doctor.
97. Immunisation records, especially for kids, are vital.
98. Australia is very expensive for dentistry, so get yours done before your relocation to Australia.
99. You can bring THREE months' supply of your prescribed medicines with you, carry your doctor's letter/script with the medicines and each person must carry and declare their medicine upon arrival.
100. Take vitamins! Stress reduces immunity. Start with Zinc and multivitamins. Your immune system will be low, and you will encounter germs you haven't met before.
101. Family values are crucial. Having a foundation of values when you relocate to Australia will help you and your family stay "knitted". But it is more than a foundation; it is your core and a safe space; it is what is understood without reminding. ​​Relocation is not for the faint-hearted. Children, who are jet-lagged and tired, can often push or forget their boundaries, so use your values to keep you grounded. As parents, a simple reminder during a stressful meltdown can be all your child needs to bring them back in line.
102. Have goals for your arrival and the first year. What do you look forward to? These help bond the family and keep you all on the same page.
103. Pick your battles during the stress.  Reaffirm your family rules, but show some leniency. Everyone's a little sensitive during stressful times.
104. Moving country–new home, new routine–is a great time to get the children involved in new chores! 
105. Learn how to manage stress. Understand it, expect it and look out for the signs. That way, it will not catch you off guard.
106. Remember, your kids have different priorities than you, be patient despite the chaos you are trying to deal with.
How Personnel Relocations can help with your Australian Relocation
Personnel Relocations simplifies the process of relocation to make it comfortable and hassle-free at an affordable price. With excellent care and guidance, Personnel Relocations can help you make the right start in Australia.
We understand that every relocation is different, and each one has different goals. To contribute to your settling in Australia, we have alliances with experts, such as
relocation mentors

life coaches

cross-culture trainers

baby equipment hire

business communication specialists

local and international furniture removals

interior designers

Decluttering

unpacking and setting up

trades services who can help with specific needs
It is not unusual for Personnel Relocations to handle the full suite of relocation needs, all from just one call.