I am not about fear mongering in my marketing, but I have to share this! False advertising in rental property is not uncommon.
Just last week, I had a person in Adelaide who thought she had "sorted her rental" only to arrive and realise there was a train line at the back of the house and a fence that her young son could easily climb over if he wanted to.  
There was another person in Sydney who paid someone in advance to attend a rental inspection on their behalf. Sadly, the person did not attend.
In both of these cases, the price was right! In fact to the untrained eye, the price was too right to be trusted. 
Scammers prey on those who might not know better.  If you have never set foot in Australia, then you can't rely on your own instincts, so please get another opinion. 
Besides scams, you also have to watch out for legitimate listings that are misleading. Motivation for this blog definitely, as always comes from my own REAL experience. 
Our experience with false advertising--rental property
Let me tell you, and show you, why we have to inspect every apartment or house. What you see on the Internet is usually very different from what you see in real life! In our experience, we have seen a fair amount of "creative photography". Photos are enhanced, carpets are whitened from a salmon pink and wallpaper that is blurred out from the photos. Let's not forget the agent who has so many apartments in the building they just use photos from another apartment!
This week, in March 2018, we have been looking at apartments in the city of Melbourne for a private relocation client.
Simple enough brief; she is looking for a one or two-bedroom, north-facing apartment. She requested for us to view apartments while she was driving from Sydney over the weekend, so she could "hit the ground running" upon arrival.
Looking on the Internet, there is a lovely selection.  Our client is a single woman; she wants neat, clean and safe.  We put a shortlist together, telephoned agents to qualify certain aspects, and planned our itinerary.
This particular example has five lovely photos of the apartment on the Internet, all decorated in white, grey and orange. It is a furnished apartment and on phoning the agent he did admit that he had a lot of interest. He explained that he had 8 apartments in the building, so we were welcome to come and see the selection.
As you can see from the photo, it presented incredibly well on the  Internet: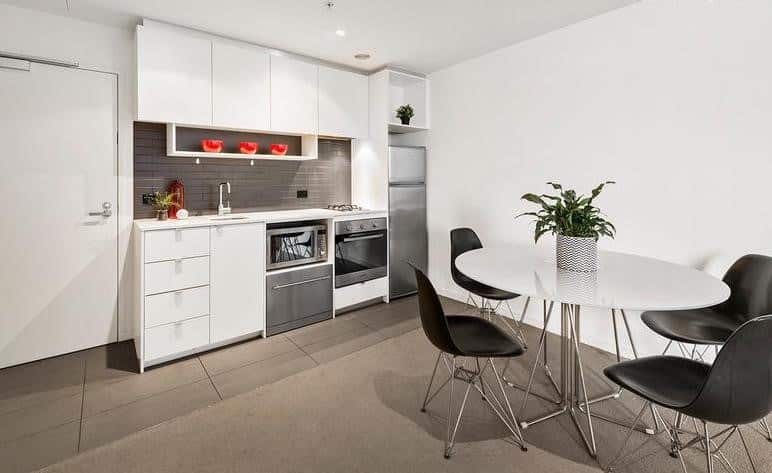 So then tell me – why, oh why, was I presented with this on the day of inspection?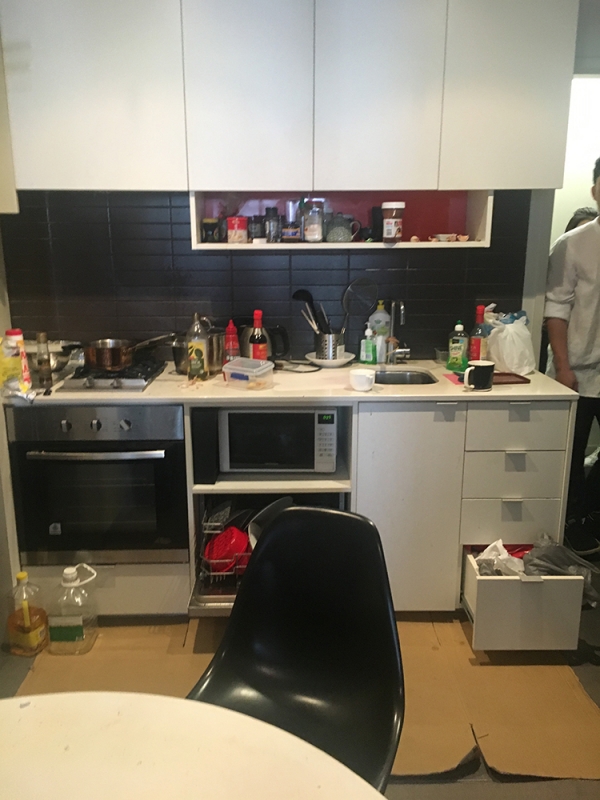 No amount of scrubbing was going to bring the bathroom back to a hygienic level I can assure you!
Why do real estate agents try and attract the masses when they cannot possibly even cope with the influx of potential tenants and their applications?  The reason to us is clear – so they can go back to the landlord and say "look how wonderful we are, we had 80 people inspect your apartment!"
The inspections were of military precision; groups were taken up and left outside apartment doors (imagine no air-conditioning in common areas – 50 people in a corridor, and it's 38 degrees).  We were then allowed into each apartment in groups of around 10-20!
Do you think these agents had great communication skills with their tenant, who we woke up at 11 am? Do you think they actually had any control of who was inspecting each apartment? Does this situation fill us with confidence in the agency our client might be contracted for renting an apartment?
No, no and no!
There is a common misconception, and a certain degree of comfort, that there is a wide choice of properties available for you to "take your pick" that comes with searching for your new home on the internet. The reality is rather different. We are in a very tight rental market, and keeping your home moving budget in check is so important – be aware that weeding out the badly advertised properties costs you time and hotel bills on arrival.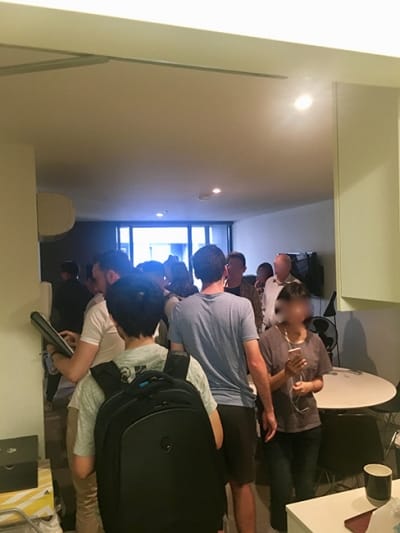 Common Complaints Filed Against Realtors
Misrepresentation of Property Features
One of the most common complaints against realtors involves the misrepresentation of property features, as we shared above. This includes exaggerating the size of the living space, claiming non-existent amenities, or using misleading photos that don't accurately depict the property.
Some realtors may fail to disclose additional fees and costs associated with the property, such as maintenance fees, utility charges, or parking fees. This can lead to unpleasant surprises and financial strain for tenants.
In some cases, "realtors" may create entirely fraudulent listings using stolen photos or information from other properties. These listings are designed to attract potential renters and collect deposits or personal information for malicious purposes. This usually happens in social media groups.
Real Estate Advert Red Flags to Watch Out For
If a property's rent seems too good to be true, it probably is. Beware of listings with prices significantly lower than market rates, as they may be a bait to lure in unsuspecting renters.
Poor-Quality or Misleading Photos
Keep an eye out for listings with blurry, outdated, or irrelevant photos. These listings may be intentionally hiding the property's true condition or using misleading images to make the space appear more attractive.
Be cautious of listings with vague or generic descriptions that don't provide specific details about the property. This could be an indication that the realtor is trying to hide something or doesn't have accurate information.
How to Verify Property Information
Before contacting a realtor or property manager, take the time to research the property online. Look for reviews from previous tenants, verify the property's address and check if the photos match those from other sources.
When checking the photos of the property, look for personal items lying around such as family photos, open cookbook on the kitchen counter or a candle in the bathroom.
These are uncommon in properties for rent. It could be that the house was styled when it was up for sale, and, thus, the photos you see are old.
Don't be afraid to ask questions about the property. Enquire about the age, size, and condition of the property, as well as any fees or charges not listed in the advertisement. A trustworthy realtor will be transparent and provide you with accurate information.
Arrange for a trusted local contact or a professional property inspection service to visit the property on your behalf. This will allow for an assessment of the property's condition, location, and amenities, providing you with the information needed to make an informed decision.
How Personnel Relocations can help
Navigating the rental property market can be challenging, especially when you're moving to a new country like Australia. With the knowledge of common complaints, red flags, and verification techniques, you'll be better equipped to spot false advertising in rental property listings and protect yourself from real estate scams. 
At Personnel Relocations, we understand the importance of making the right start in your new home. Our comprehensive relocation services, including property inspections and rental search assistance, are designed to provide you with the support and peace of mind you need during this exciting transition. 
Partner with Personnel Relocations to ensure a smooth and successful move to Australia. Make the right start – contact us today.