This article compares Melbourne and Brisbane from the perspective of a young family. Not just any family, but our consultant Rhode and her family, who moved from Melbourne to Brisbane last year. 
A year after her move, I sat down with Rhode in a quiet restaurant in Brisbane. We talked about
lifestyle

cost of living

children
We decided to write about the experience as a way of helping others who might be considering job offers or just trying to compare the two cities – for whatever reason.
But please understand this is not a chat about bashing one city or another. Instead, it's to give you a real perspective, a first-hand account of the difference Rhode has found with her young family.
Brisbane vs Melbourne: The outstanding difference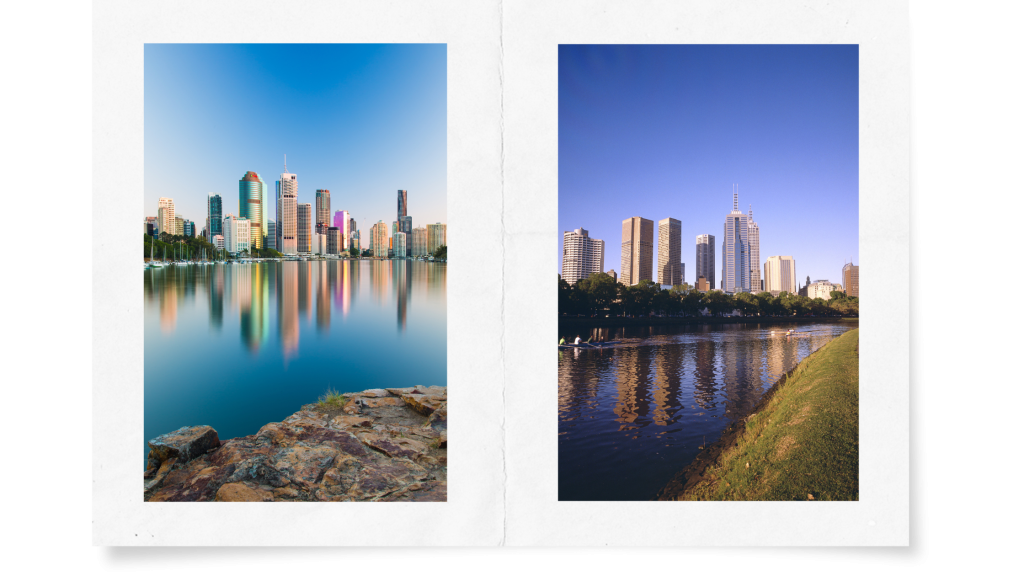 My first question to her was, "What stands out the most?" to which she replied, "This is the most Australian I have ever felt since living in Australia.".
I was intrigued, but I immediately agreed with her! As I walked to our meeting, I realised how few multi-nationalities there were around me at the traffic lights–no accents, no foreign languages. If I'm honest, just not much of anything. It's so much quieter than standing on a street corner in Melbourne.
"The Queenslanders are far more relaxed and, in a way, more wholesome and down to earth," Rhode continued.
If you are walking around Melbourne, there is an impressive arrangement of eccentric people posing and pouting into their phones – people who want to be seen. Brisbane, in a good way, "couldn't be asked". So Australian.  
We decided this could be a big city vs little city debate, each with its positive and negative attributes.
Brisbane vs Melbourne demographics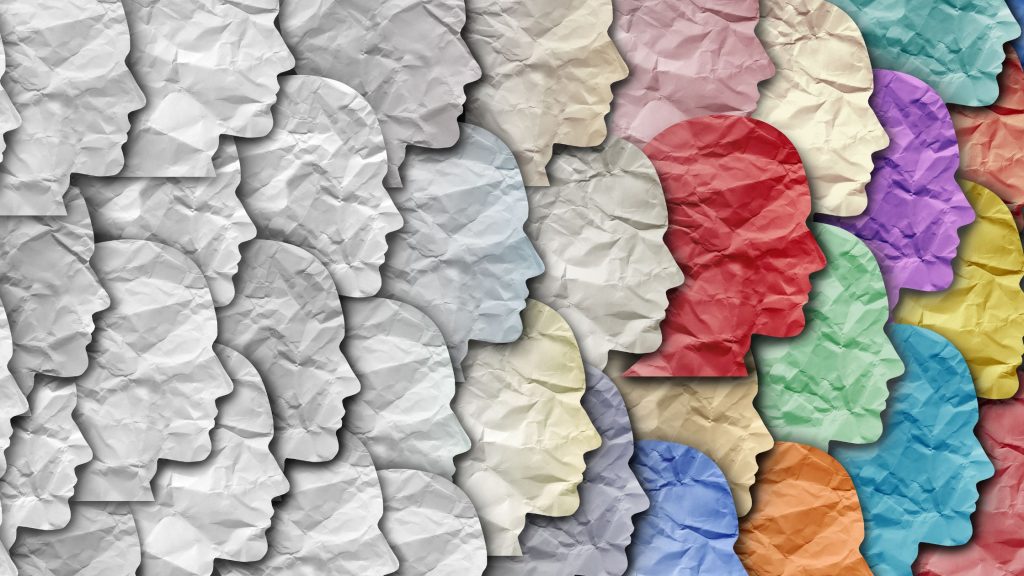 Melbourne, a big city, is a world city, keeping up with international trends, developments and advancements–technology, structure and its people, in all their colours. Brisbane, on the other hand, is not as old as Melbourne, much less populous (5,031,195 vs 2,628,083 as of 2022) and was generally just quieter. There are also fewer internationals, perhaps also due to fewer universities. Melbourne has 34 state and private universities, while Brisbane has 10. These numbers include both the main and satellite campuses.
Brisbane is definitely less busy on streets and restaurants, so finding a table is not as difficult, but it can lack the buzz – maybe you, the reader, prefer that.
Brisbane or Melbourne: Which is better for children?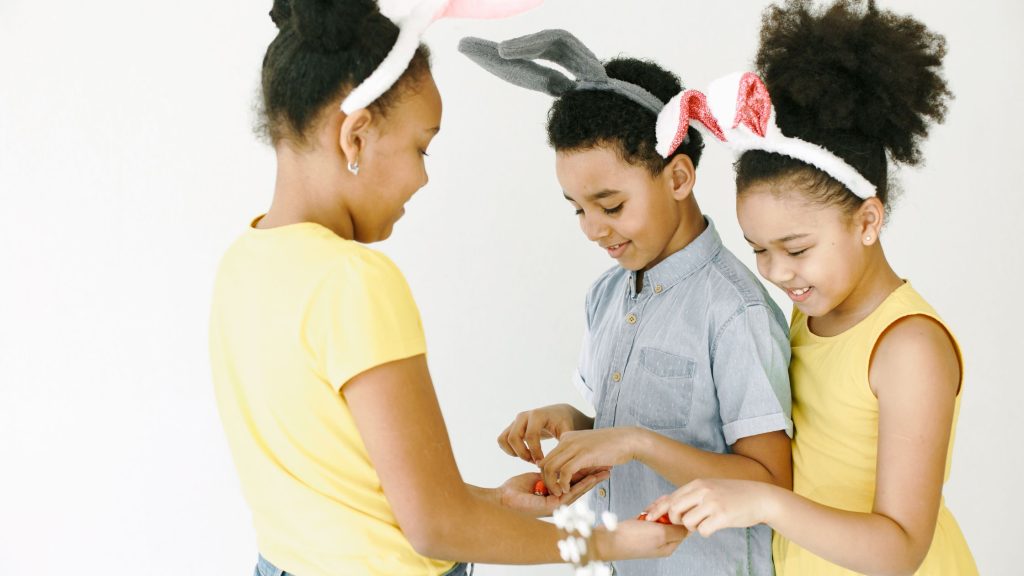 Rhode felt that in Melbourne, her children were exposed to "life issues" that she did not have to explain in Brisbane. For instance, on a trip to the city to see the Christmas lights in Melbourne, she found herself explaining to her 6-year-old why Santa was drunk and throwing up down the laneway. On another occasion, she had to explain to her daughter why she should perhaps avert her eyes from the young girl wearing barely enough clothing. Since living in Brisbane, these conversations were not necessary; even the gaudy billboards of the Melbourne Sex-expo were out of sight.  
Life for children in Brisbane was a strong debate between us. Rhode has found life with children is MUCH more expensive than Melbourne ever was. In Rhodes' experience, sports and clubs are not well funded by the government and again, it is up to parents to fit the bill.
If your child is under 11 years of age, there is little exposure to competitive sports, so she finds herself driving a fair distance to get her son to basketball – again, that fuel bill hits her. There is also a real shortage of musical support for younger children. 
An important point to remind our international readers is that if you are arriving on a temporary visa in Queensland, you do not enjoy free schooling as you would in Victoria. 
Despite this cost (Around $5500 per year), on the whole, the discipline within schools, especially with regards to uniform presentation, respecting each other and attendance, was at a much higher standard than in Melbourne.
Rhode missed that art culture and the eccentric side of Melbourne. More to this point, she genuinely missed that in Melbourne, there was much more FREE access to museums, art expos, exhibitions, zoos and other cultural activities during the holidays for the children.
This is not the case in Brisbane.
In fact, she cannot expose her children to the arts culture without a severe cost to her hip pocket. Only taking her son to the zoo would cost her $41 per child and $60 per adult! So that's $100+ just for the two of them; imagine if it was a family outing.
Brisbane vs Melbourne lifestyle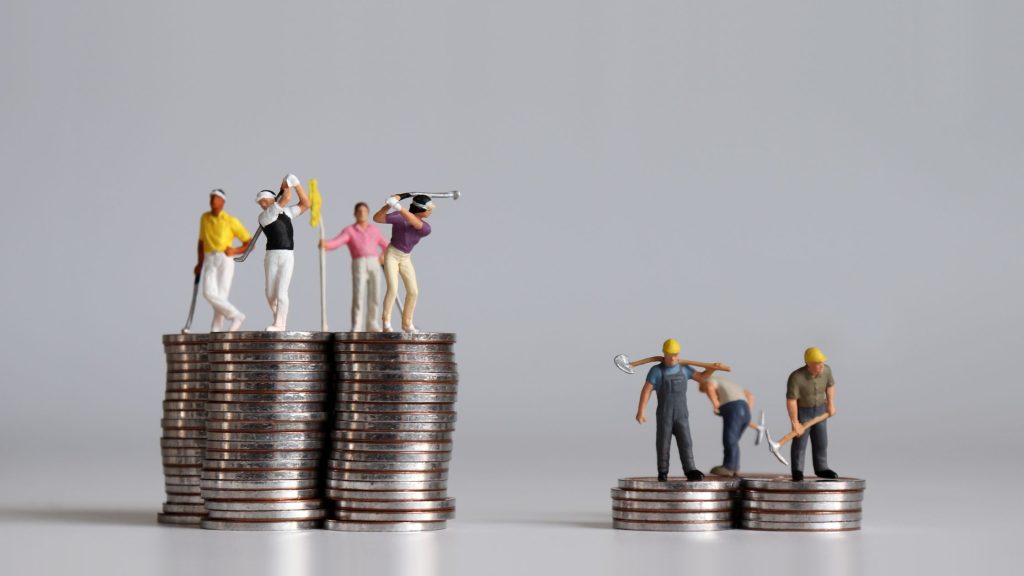 To counteract the cost of living argument, Brisbane's outdoor way of life is free, and you don't have to wait long for good weather.  In fact, outdoor markets and festivals are enjoyed all year round, rather than only in summer in Melbourne.  
The beach area of Bribie Island is a family party with everyone's 4×4 vehicles on the beach, all the BBQ's fired up and music playing. It is free family time. This outdoor way of life brings families together, makes special memories and builds strong communities.
Rhode assures me that it is very well managed, with patrols and even fines for litter or other infringements. Mind you, she had received a fine for a soft drink can being left in a fire.
In all, though, Rhode's experience has been that Quenslanders' public behavior and respect for the environment far outshines the Melbournians'. Again, she explains it could be attributed to family time, wholesomeness and stronger family values.  
The Queenslanders relaxed nature was definitely noted in customer service levels. We actually encountered this in the very restaurant that we were sitting in. We had chosen this meeting place because it had free Wi-Fi.  When we found out it was not working, we queried it. The young lady said, "Oh yeah, no, it's not working; not sure why." There was no apology offered; it just wasn't happening.Rhode and I laughed; the "Yeah, no" truly was so Aussie. Rhode also told me that she went to a coffee shop the previous day, but no coffee, the machine was broken. Oh well…
Brisbane vs Melbourne transportation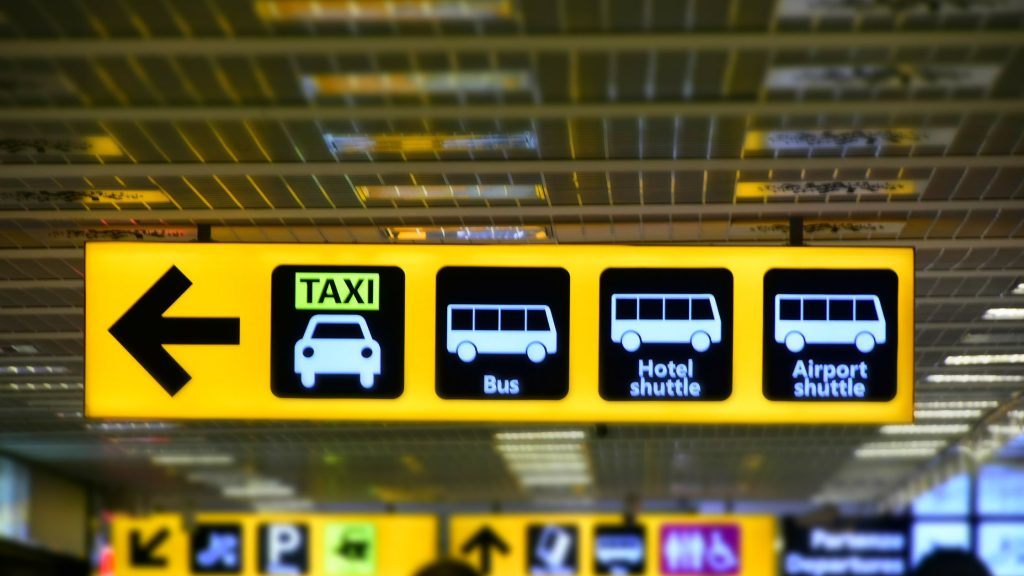 If you read my Sydney/Melbourne debate blog, you will know that I always compare driving in each state/city. 
"Driving is interesting," said Rhode, "But on the whole. so much easier than Melbourne – except if you are on the M3 motorway, heading to or from the Sunshine Coast, at either end of the weekend, when everyone has headed out for the magnificent coastline."  
Although there is less public transport, driving is easy and often quicker than the train anyway!
When you leave the airport, you can take 3 routes, they will all get you to the same place, but you can choose a slow, winding, or tunnel with toll fees. It can be hard to keep your sense of direction as you meander around the river and its tributaries, creeks and water bridges.
Also, lots of one-way roads.
Well, I hope you enjoyed this little chat about life in each city. Use this experience to understand what might suit your family! Are you beach-going that can make the most of free activities? Do you think making friends in Brisbane with fewer internationals is more difficult? Are art and culture important for your family, and at what cost?
These are some questions you can ask yourself as you plan your move to Australia. 
As always, if you need any help with the planning, talk to us.