Are you were wondering if the real estate industry is still known for using misleading advertising? Then let me tell you a story!
Unfortunately, misleading advertising in real estate is still widely spread which makes relocation difficult when you rely on the internet for budget purposes.
Let me tell you, and show you, why we have to inspect every apartment or house. What you see on the Internet is usually very different from what you see in real life! In our experience, we have seen a fair amount of "creative photography". Photos are enhanced, carpets are whitened from a salmon pink and wallpaper that is blurred out from the photos. Let's not forget the agent who has so many apartments in the building they just use photos from another apartment!
This week, in March 2018, we have been looking at apartments in the city of Melbourne for a private relocation client.
Simple enough brief; she is looking for a one or two-bedroom, north-facing apartment. She requested for us to view apartments while she was driving from Sydney over the weekend, so she could "hit the ground running" upon arrival.
Looking on the Internet, there is a lovely selection.  Our client is a single woman; she wants neat, clean and safe.  We put a shortlist together, telephoned agents to qualify certain aspects, and planned our itinerary.
This particular example has five lovely photos of the apartment on the Internet, all decorated in white, grey and orange. It is a furnished apartment and on phoning the agent he did admit that he had a lot of interest. He explained that he had 8 apartments in the building, so we were welcome to come and see the selection.
As you can see from the photo, it presented incredibly well on the  Internet: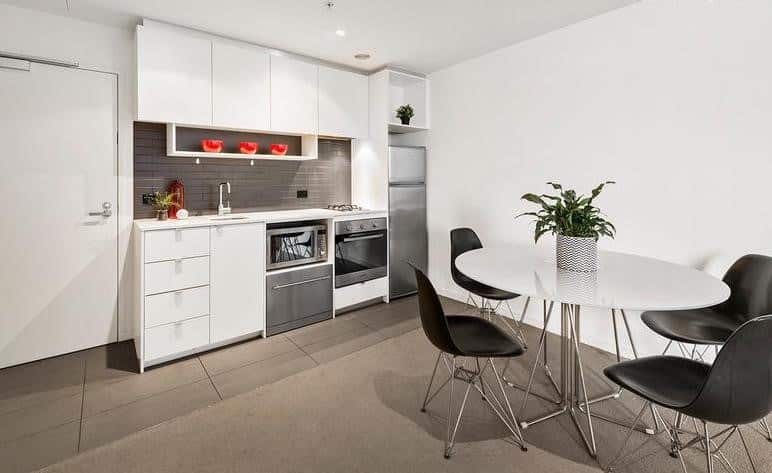 So then tell me – why, oh why, was I presented with this on the day of inspection?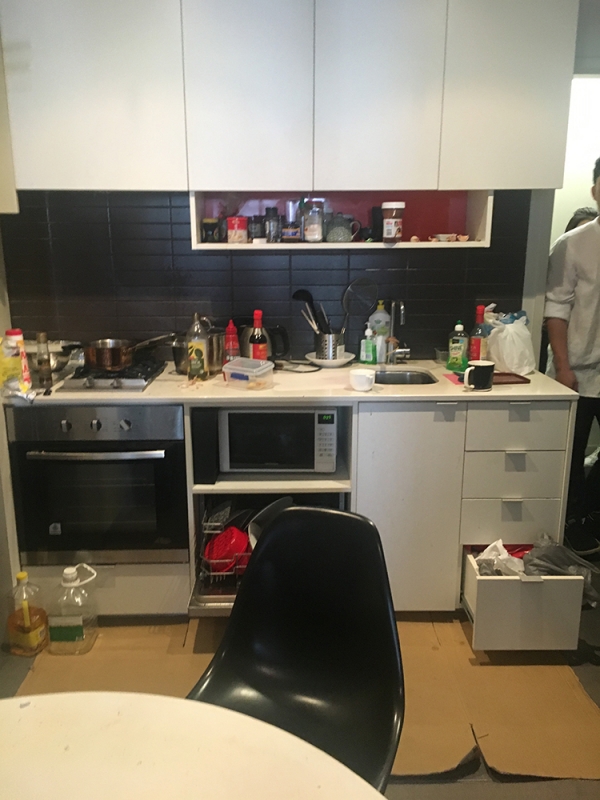 No amount of scrubbing was going to bring the bathroom back to a hygienic level I can assure you!
Why do real estate agents try and attract the masses when they cannot possibly even cope with the influx of potential tenants and their applications?  The reason to us is clear – so they can go back to the landlord and say "look how wonderful we are, we had 80 people inspect your apartment!"
The inspections were of military precision; groups were taken up and left outside apartment doors (imagine no air-conditioning in common areas – 50 people in a corridor, and it's 38 degrees).  We were then allowed into each apartment in groups of around 10-20!
Do you think these agents had great communication skills with their tenant, who we woke up at 11 am? Do you think they actually had any control of who was inspecting each apartment? Does this situation fill us with confidence in the agency our client might be contracted for renting an apartment?
No, no and no!
There is a common misconception, and a certain degree of comfort, that there is a wide choice of properties available for you to "take your pick" that comes with searching for your new home on the internet. The reality is rather different. We are in a very tight rental market, and keeping your home moving budget in check is so important – be aware that weeding out the badly advertised properties costs you time and hotel bills on arrival.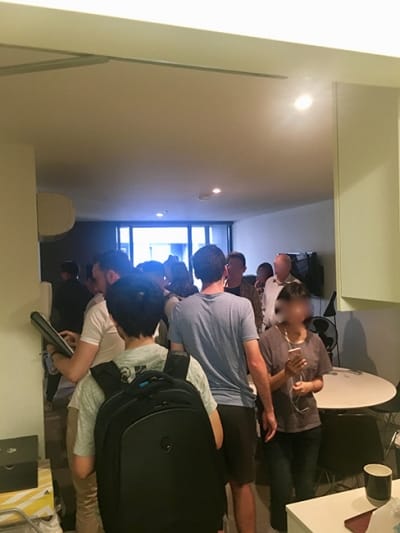 Inspect4U is specially formulated to relieve busy professionals of the demanding process of home finding. Instead, we do most of the work on their behalf. All you need to do is send us your shortlisted properties that match your preference and liking. Our consultant takes your inputs and carries out inspections for you.